The Company
Lippstädter Anhänger GmbH, Europe's largest supplier of 1st-CLASS 2nd-HAND swap systems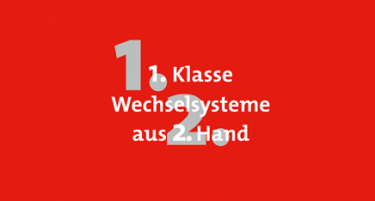 Our activities are focussed on trading, repairing and upgrading BDF swap body systems and the relevant trailers which we supply throughout Germany / Europe. This primarily involves technically overhauled, repainted and function tested (Dekra) swap systems.
The company has been in existence since 1899, initially producing horse-drawn traps and carriages for all sectors under the name Fahrzeugbau Th. Beumer and subsequently trailers and body systems of all types.
Today, we are an internationally operating company of renown throughout the industry, far beyond Germany's borders, in connection with BDF swap systems.
Philosophy
›› True to the motto "the customer is king", focus has been placed on the customer and the optimal fulfilment of his wishes for over 100 years. A spirit of co-operation is and remains the philosophy of Lippstädter Anhänger GmbH. ‹‹
Dietmar Beumer – Geschäftsführender Gesellschafter